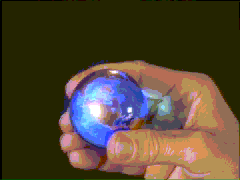 Virtual World Studio
A full service digital media house, specializing in digital video production, event video production, live video performance arts, DVD creation, media mentoring/consulting, and web-delivered video content.
The two primary partners of VWS, Allan Lundell and Marian Sun McNamee are pioneers in digital media arts innovation and production, and have worked together on cutting edge media projects since 1992, redefining the future of media as we know it.
We pride ourselves in supporting our community by bringing media arts, literacy and innovation to our clients, providing low cost solutions and products that welcome success and advance the use of new technologies.
More Than A Decade of Clients & Original Projects

Event Production
VWS provides the services and gear necessary to cover live events such as seminars, talks, or musical concerts.
Media deliverables for events can be DVDs, files for internet delivery, and live web streaming.
Digital Video Production
Our experienced staff use the latest in digital video technology to plan, shoot and edit your video. We can then integrate the footage into a broadcast production, DVD or web based product.
Our media services include videography, audio, scripting, editing and website/DVD interface development.
Virtual World Cinematographers
We are pioneers in documenting events in 3D Virtual Worlds. We have documented such historic events as the 2001 Avatar Fashion show, and the 2004 Avatar play "Commedia del Arte" performed by high school students located on the east and west coast of the U.S. VWS is proud to be the online documentary crew for a number of organizations on the cutting edge of virtual reality cinema.
T.E.D. Conference
(Technology, Entertainment, Design)
Contracted as Video Director and Computer Data Technician for IATSC 611/McCune. Enjoy this production of "War, Religion, Sex, Race, and Beauty" we produced at Golden State Theater, Monterey. 2006

Land of Medicine Buddha
Tara House Hospice Benefit
Provided audio/video and computer projection services, recorded media, produced DVD for fundraiser.

Media Tertia
Contracted with education technology consultant Bonnie DeVarco to develop art and graphics used in websites for universities, artists, and business clients.

2005

Terasem Foundation Webcast
Contracted to webcast the
1st Annual Workshop on Geoethical Nanotechnology to internet audience of 100 private viewers from the Terasem Retreat Center in Vermont. The center is powered by off the grid technologies, and is a showcase for ecological technology application and design. We mixed a three camera shoot, and provided all audio and projection services for the event.

San Diego & Imperial County
Offices of Education
Contracted to produce the LinkWorld Video for the Borderlink project, demonstrating how student recruitment efforts could be enhanced by using avatar worlds and online events to offer students the opportunity to ask questions from university campus recruiters.

DobroFilms
Contracted to digitally edit bi-lingual Serbian/American feature film and DVD "Two Villages, One Heart."

UN World Environment Day, 2005 Produced and webcast EcoVisionaries Summit (Virtual Town Hall) at Fort Mason, San Francisco featuring a panel of ecological experts from around the world. Also produced DVD of the proceedings for promotional use by the speakers.

Cherie Rose Construction
Produced time-lapse video and website demonstrating custom home remodeling client project. We installed equipment and captured footage for 6 weeks during the remodel, and interviewed clients for web videos.

Institute of Noetic Sciences (IONS)
Contracted to shoot annual conference and facilitate DVD of the proceedings.

2004

Rose Collection Interior Design
Produced 1-minute commercial for website and submission to CBS contest for next American Diva.

Western Home Furniture Assoc.
Scripted, filmed and edited humorous WHFA corporate identity video to accompany CEO keynote at National Home Furniture Association annual meeting. Click to play videos (5min):


Quicktime DSL Quicktime Modem
Win Media DSL Win Media Modem

2003

James Burke, Journalist/Historian
Contracted with Media Tertia, an educational consulting company, to co-develop a prototype design concept on video for James Burke's "Knowledge Web" a new tool for exploring the connections between people, places and events in history and literature. Click for video (8min) (no longer available) .
Click here for a review from 2005.

CBS News Sunday Morning Show
Contracted with CBS News to provide historical documentary footage for segment featuring DigiBarn of Boulder Creek aired on Sunday April 27, 2003.

Kaiser Permanente, HMO
and Santa Clara County
Public Health Administration
Produced "The Blossom Project" 1 hour documentary video and DVD about hardships of teenage pregnancy.
The Blossom Project won the 2003 City of Mountain View Mayor's Award for Significant Social Contribution for the teen educational program supporting young parents to finish high school.

Center for Nonviolent Communications (CNVC)
Contracted to interview Marshall Rosenberg and produce a testimonials DVD on CNVC, entitled "Introducing CNVC." The testamonials have now been posted online.

NASA Ames/Lockheed-Martin
"2003 Nasa Astrobiology Forum" Contracted to provide A/V and projection services for the 2003 NASA Astrobiology Institute Forum, including audio and videotape recording of event. Also edited and produced DVD.

2002

Safe School Ambassadors (SSA)
Created 1 hour documentary on the Community Matters SSA program for safeguarding high school students from bullying each other and other belligerant behaviors. Aided the organization to gain national recognition and appearance on CBS Morning Show.

Discover Navajo,
Utah Olympics Host in 2002
Documented the Feb. 1-24, 2002 cultural events and first Native American Discover Navajo Pavilion to be debuted at an Olympic event, and provided video projection art for performers on the International stage.

2001

Digital Space Corporation
Produced several documentary projects of activities in 3D Virtual Worlds, including the 2001 Avatar Fashion Show, and created full conference documentary videos of the Earth to Avatars Conference 1996. Also VWS contracted for digital video production services in creation of "Datafusion Knowledge Dome" a 3-D Virtual World with remote VOIP.

Until 2000

Universal Studios
Contracted to shoot behind-the-scenes DVD footage for "The Fast & the Furious" movie directed by Rob Cohen, 2000.

Flantech Group
Created an interactive CD-ROM about their flagship product, Microhydrin; created informational audio CD and website, 2000.

Stanford University,
Graduate School of Business
Provided streaming media for
"View from the Top" lecture series
1999-2000




1999

University of California, Santa Cruz (UCSC) Contracted to assist student team in creating first Virtual Tour of UCSC Campus. Provided video and graphics for development of photo-realistic panorama and accurately scaled 3D models of UCSC Campus, and created video documentary footage for Orientation CD sent to all prospective UCSC applicants, 1998.

Holistic Health Journal/
Passionate Living TV Pilot
Produced graphics of HHJ for June issue 1997. Shot and edited pilot TV episode of related new television series entitled "Passionate Living" 1998.

Munday & Collins
Contracted to videotape and project computer graphics at Bay Area events, including the American Cancer Society Fundraiser "Cattleman's Ball", 1998-2005.

1998

New Earth News
Contracted to joint venture in creating "News We Can Use" for web-based video news organization. We interviewed celebrities, covered "The Prophets Conference" in LA, "State of the World Forum" in San Francisco, and edited dozens of news sequences published on the web in print and video. 1997-1998

American Film Institute (AFI)
Contracted by Webcast Central to staff first ever live webcast of AFI Lifetime Achievement Award for Martin Scorcese, 1997)

Datafusion
(merged 2000, now Interwoven)
Consulted on various projects 1997-2000, including research and writing white paper on Meta-Data Structures for n-dimensional relational databases. Also provided organizational support and developed company website, trained staff in internet and video media literacy.

1997

Jersey Films
Contracted by L2 Entertainment to provide first ever webcast from House of Blues in Hollywood for Jersey film release party for "Leaving Minnesota" with Cameran Diaz, 1996.

Creative Artists Agency (CAA)
Contracted by L2 Entertainment to consult on acquisition of digital video technology and provide behind-the-scenes documentation in the CAA creation of the first ever multimedia showcase/conference center, 1996.

1996

Peter Gabriel WOMAD Tour
Contracted to assemble and operate THE FUTURE ZONE, an interactive technology playground, on the WOMAD Tour across the USA. Sponsored by Apple Computer, 1993

NBC Tonight Show with Jay Leno
Operated the "Swarm Cams" on the Tonight show stage with the Digital Media Artists, providing live performance animation for Billy Idol, as part of the debut of VJ animations on national TV. 1993

1993

University of California, San Francisco (UCSF) Developed administrative systems database for Dept of Housing to manage student housing contracts, facilities maintenance, and financial reporting. Also developed patient roster for administration of medications to UCSF patients. 1992

1992